Offline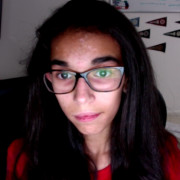 Emily Kavic

16 years old
Ellicott City, United States of America
I am an avid student and self-proclaimed polymath; in other words, I dabble. I thoroughly enjoy the whole of the academic sphere and cannot wait to see what happens as my high school career unfurls!
see more »
"Fed Up" Ambassadorial Position
Fed Up: Opportunity to be an Inaugural Member of Non-Profit!