RP Spotlight: From Zambia to Harvard (the power of persistence and mentorship)
Meet Sela Kasepa, a wonderful example of RoundPier's mission of bringing talented people together online. Sela has an amazing story of getting into Harvard from the Zambian copper-belt city of Kitwe. While in college, she continues to bring opportunities for kids back home to help empower the next generation of leaders.
Sela is now a sophomore at Harvard and is studying engineering. She also mentors Zambian robotics team in her spare time. As a part of the RoundPier community, feel free to connect with her, ask questions, and see future posts from her in some of our Groups.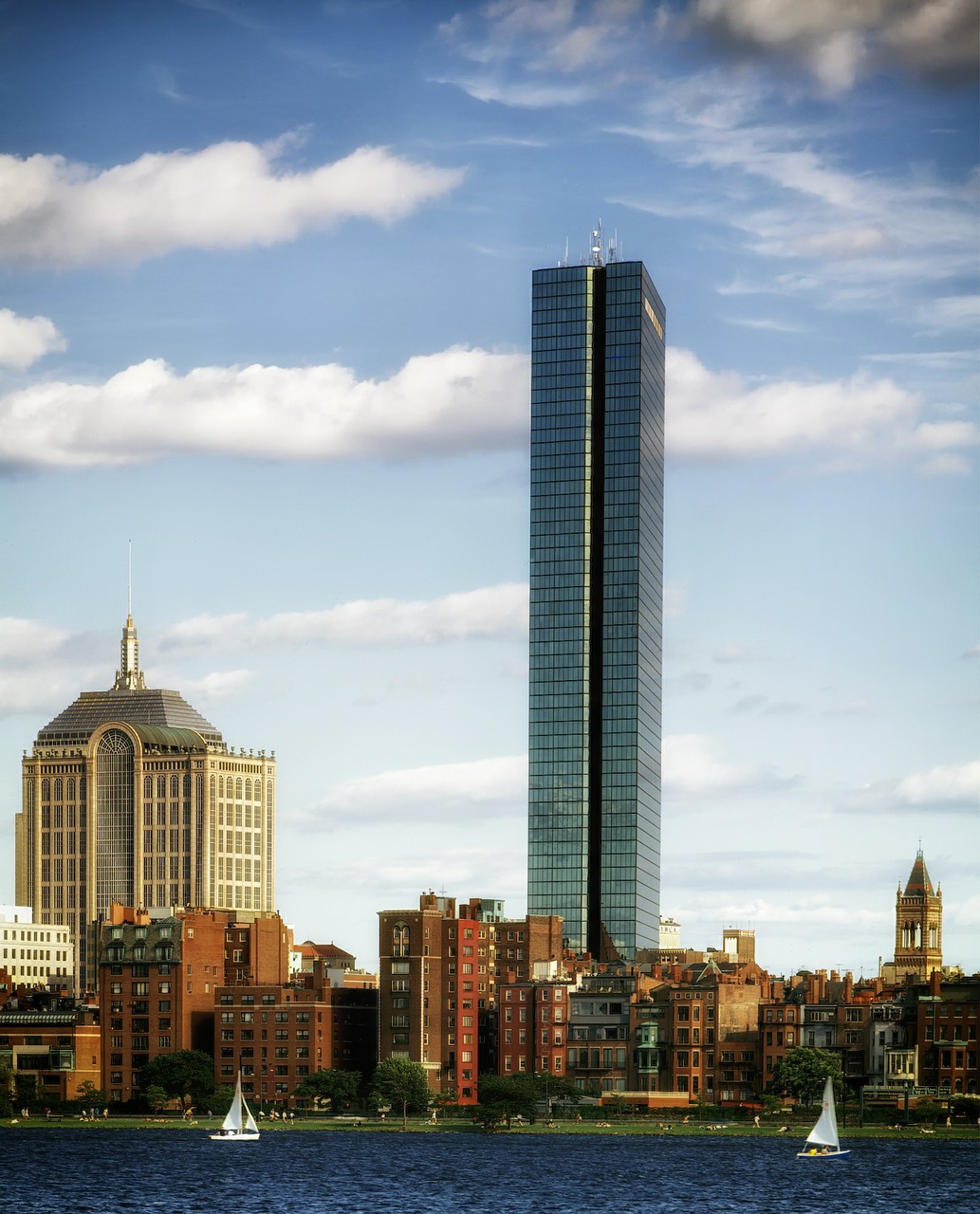 RoundPier: Sela, you have a great story. How did you get here…?
Sela: There are many factors that have contributed to my progression to where I am now. I have grown up rooted in my Christian faith, and it has played a cardinal role in renewing my strength and hope, and keeping me determined. I also have a very supportive family. I spent many evenings of my primary school days with my father, who diligently helped me with my homework, and inculcated in me a love for mathematics and the will to always aim high and be my own competition. My mother never believed and still doesn't believe in being defeated by circumstances – whenever I faced challenges she told me these words: "What doesn't breathe cannot defeat you."
After being rejected by the Education USA program in Zambia, I started studying for my SATs and researching schools on my own. I took the SAT I and applied to a few schools. I was admitted to Michigan State University and Merrimack College, but didn't receive the financial aid I required to attend. During this time, I was also waitlisted at Stanford. I was totally disparaged from the rejections from the Education USA program, Stanford, and the lack of financial aid from MSU and Merrimack.
It was during this time that I met Professor Onyancha, a visiting lecturer from the Rose Hulman Institute at Copperbelt University, a university in my town. He became a great source of encouragement and advice. He advised me to overcome my fear of rejection and apply to schools of high caliber with generous financial aid programs, like MIT and Harvard. Professor Onyancha encouraged me to take online courses in computer science to expand my skill sets – something I really came to enjoy. Whilst I was still contemplating if I should reapply or not, I received a call from Mr. Peter Lungu of the Zambia Institute for Sustainable Development (ZISD). Little did I know that this call was going to change my life. With ZISD's help I prepared for my SATs, and this time I took both the SAT I and II. With Mr. Peter's encouragement, I decided to apply to more schools. However, Harvard was not on my list at the time as I did not believe I could get in. As I worked on my applications, Mr. Peter constantly nudged me to apply to Harvard. I finally decided to submit my application to Harvard a day before the deadline. Next thing I knew, I had an interview with the school. A while later I got a call from an admissions officer informing of my likely offer to Harvard. I froze when I heard the news. He later emailed me to assure me that I had heard correctly. In my second round of applications, I received scholarships for and was accepted into Harvard, MIT, Stanford, Michigan State University and University of California Berkeley.
This experience taught me the value of having people around who believe me! There are many times I should and could have given up, but with support and determination I kept walking towards my goal, and the universe put along my journey people and resources to help me.
RoundPier: What we think is truly amazing is your commitment to help students back home. You are bringing incredible opportunities that can change their lives. Why did you decide to get involved?
Sela: I came across an article in which a leading engineer in my country mentioned that our engineers are maintenance engineers, they are not innovative. These words struck me, and fueled my desire to contribute to the technological advancement of my country. My desire was kept alive by my experiences and the inspiration drawn from people around me. I had received help in my journey to where I am, and I was naturally inclined to extend that help. Before leaving for college, I watched a story of Professor Sid Ndau who had started a Pan-African Robotics challenge in Senegal, and I wanted my country to participate. When I got to Harvard and took my introductory Mechanical Engineering course in which we built a robot, I realized the valuable change in mindset that comes from being able to build something with your own hands. I believed this experience has the capacity to spark and promote innovation. The idea of a robotics team provided an opportunity to for me to contribute to my country's technological advancement and promote innovation among youth in Zambia.
RoundPier: Is Robotics your true passion? Have you made the decision on what career you would like to pursue?
Sela: I have for a while been drawn to Aerospace Engineering, and I am considering a career in the field.
RoundPier: There are a number of students here on RoundPier interested in engineering (including a number of girls pursuing STEM majors) – how do you feel being a female engineer? Do you feel there is any difference?
Sela: Generally, there are a few females in STEM, but there is presently an increasing number of females joining STEM. A friend once told me that if I embark on a career in which I fall in the minority, I would have work ten times as hard to prove I can rise up to a challenge. I feel, as a female engineer, I have to do my best to not only earn recognition, but to also inspire more girls to pursue STEM careers.
RoundPier: We have quite a few international students on RoundPier who are interested in US universities. What advice do you have for them?
Sela: My advice would be to really think about your goals, and why you have set those goals. The application process can be a bit tedious, but if you really know what your goal is and are focused, it keeps up your motivation. Try to approach attending school in the U.S as a means to an end, and not an end – this helps to keep your mind open and ready to accept any outcome. Schools will want to look at you as a whole being, not just academics, so get involved in activities around, and don't get fixed on doing things just to please admissions committees. Make use of resources around you; you might me lacking in availability of resources and infrastructure, but be creative and innovative – being able to take what you have and make good of it is a valuable skill.
RoundPier: What was it like adjusting to school and life in the US?
Sela: When I got here, I was told adjusting to school and life in the U.S would be another class altogether – and it was. The food was definitely a challenge, and the culture too was and still is something I am adjusting to. Being away from family and friends can make a crowded place seem lonely, but it pushed me to go out and make some good friends. The classes can be challenging, but the irony is I have the best time with my friends, make the most the friends, and spend the most time with them when I am taking very challenging class, because we spend so much time working together. To adapt to a new environment, it's good to have an open mind and be ready to welcome change.
RoundPier: Obviously you are pretty busy at Harvard but what do you do when you are not studying or mentoring or …?
Sela: I enjoy ice skating and getting to the gym to swim. I'm currently learning how to play the guitar. My Friday nights typically involve meeting up with friends to visit different places, and sneaking in some bowling.
RoundPier: Finally, as you know the original idea for RoundPier was born during one of our founder's work in Africa, how do you think we can influence and help the continent?
Sela: I believe in the saying: "Don't give me fish; teach me how to fish." Many people have acclaimed the importance of education, which I am also in support of. I view education not only in the traditional sense of attending an established institution with a structured learning system, but also something simple as learning a skill. Therefore, I believe a useful way to help the continent is to empower people with the skills they need to harness the resources of their environment and better their lives. I also do believe in the traditional education system and the power of having an educated populace, for then the democracies that we have can truly function well, and oppression of people by leaders can be undermined.
Sela's story resonates really well with us and the RoundPier community. Our goal is to make sure students like her can get access to the right advice and opportunities. RoundPier is a growing community with members from all five continents. One of RoundPier's goals is to connect its members with the resources to achieve better results in and outside of the classroom. You can show your support for more RP Spotlights by registering at RoundPier and sharing with us candidates that you believe should receive a Spotlight by emailing us at info@roundpier.com.