RP Spotlight: Deported to Ivy League
Meet David Perez. He's our inaugural RP Spotlight interviewee. What's the RP Spotlight? We will frequently select members of the RP Community that we find remarkable, and share their inspirational stories with you.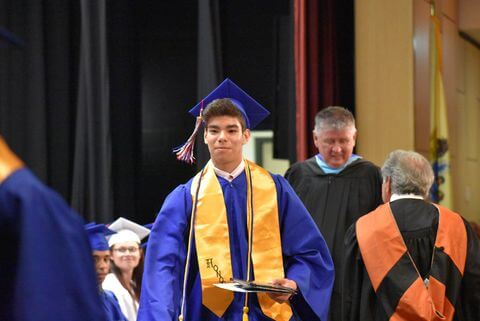 So who's David Perez? He's a senior at Secaucus High School in Secaucus, NJ with an incredible journey – from Cali, Colombia to Ivy-league college bound. He will be attending Dartmouth College starting this fall, and will be majoring in engineering.
RoundPier: David, first of all, congratulations on getting into Dartmouth. Was it your first choice? Why did you pick this school? What other schools did you apply to?
David: Thank you very much; Dartmouth College was one of my top choices when applying to college. It's a rather small liberal arts college which means classes are much more interactive and the students are able to get to know the professors and others students at a more personal level. Dartmouth offers a lot of liberty in terms of scheduling and allows for a combination of different majors and minors. The students have the ability to construct their own majors in a very real sense. Classes are taught by some of the most brilliant and accomplished people in their respective fields and this create one of the best undergraduate programs in the country. Along with Dartmouth I was also considering: MIT, UC Berkley, Duke, Columbia, Princeton, Yale, and Boston University.
RoundPier: Tell us more about yourself. About your journey here…
David: I was born in Cali, Colombia and immigrated to the United States at a very young age. I was an undocumented student for most of my life. I was very restricted in the events and activities I could partake in. Despite my social situation I still got to enjoy many wonderful aspects of American life. Growing up my mother always reiterated that the only way I could ever hope to make a better life for myself was to study and become a professional engineer. These last couples of years have not been easy but I think all the struggles and the late nights have been worth it. I hope I can continue learning about the world and hopefully be able to make my parents proud and give back to this country for giving me the chance to get an education.
RoundPier: You have an amazing story. Who influenced you the most during all these years?
David: My mother has been without a doubt the biggest influence in my life. My mother and I have always been together ever since my father's death. She's the strongest most insightful woman I know and everything she does is for my sake. Everything I have done has always been in the hopes that I can honor all her efforts and make sacrifices worth it.
RoundPier: How did you become interested in engineering and what did you do in school to build your knowledge in this field? What resources did you use?
David: My experience with my uncle who is a mechanical engineer has showed me how important and vital the role of a mentor is when learning about engineering. Although my understanding of mechanical engineering is rudimentary, my uncle has been able to provide me with some insight into the world of engineering. Furthermore, my mother still possesses all of my late father's electrical engineering textbooks, notebooks, and even scrap work. All of this documentation and exposure to engineering has allowed me the chance to deepen my passion for this profession by learning more about it. These close and personal experiences with people from the varying fields of engineering solidified my ambition to pursue a future in engineering by providing a solid basis. In school, I participated in an accelerated program called the S.T.E.M (Science Technology Engineering and Mathematics) Academy. This program allowed me to take advanced math and science classes to help better prepare myself for a STEM career. To help me gain more contemporary knowledge on the ever changing fields of math and science I often read scientific journals and keep updated with subscriptions to Physics Today.
RoundPier: So obviously you have good grades and did well on the tests but why did you think you got accepted into Dartmouth? The competition is very high not only from the US students but from students from all over the world…
David: This is very true, there are countless students who have similar grades and scores as me and even more who did better. I've learned one fact during the college application process, these top tier colleges can fill their doors with kids only with perfect GPAs and SAT scores, and however they don't for one reason. Colleges don't want cookie cutter students, to be rather blunt those types of students are bland, they lack uniqueness. Colleges want students who can offer them something new or something special. They want students who can contribute to their college not only academically but socially as well. I believe Dartmouth saw something in me and chose to take a gamble on my future. I'm not sure what they saw in me but I hope I can live to their expectations and honor their faith in me.
RoundPier: What opportunities did you pursue that perhaps others didn't?
David: I applied to a wonderful program that most people aren't aware of. Questbridge has been a fantastic program that grants students with financial difficulty or other types of social draw back achieve their educational goals. They have been absolutely invaluable and played a vital role in helping me get to one of the most prestigious schools in nation.
RoundPier: Finally, what would be your advice for your peers trying to get into an Ivy League school and major in engineering?
David: Follow your interests, do what you love and that will lead you to be different than the rest. Join different clubs and organization at your school and try to further your passion for math and science. Study hard for exams but remember to enjoy the high school experience there's more to life than what is in between the covers of a book.
Thanks for reading our inaugural RP Spotlight. We hope to bring you many more from students, teachers, tutors, coaches, and other RP Community members we believe their stories can sprout more inspiration and clarity. If you want to learn more about David and/or reach out to him, sign up for RoundPier and connect with him. You can show your support for more RP Spotlights by registering at RoundPier and sharing with us candidates that you believe should receive a Spotlight by emailing us at info@roundpier.com.