RP Spotlight: Dance, Dance, Dance!
Another RP Spotlight and another unique student story. Meet Annika Agarwal who is combining her passion for dance with her desire to help people. If only more people could dance we would solve some of the world's biggest problems…
We had a chance to ask Annika a few questions about the organization she is running.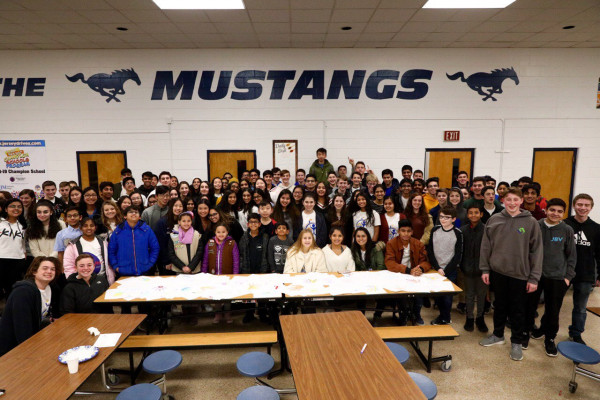 RoundPier: Tell us a little bit more about yourself
Annika: I am a junior at Biotechnology High School in New Jersey. I am the founder of The N.A.I.N.A. Foundation and the vice president of my school's HOSA Club. Apart from being a part of these two organizations, I love to choreograph new routines in my basement or shadow a local doctor.
RoundPier: Why did you decide to start NAINA? How did you come up with the idea?
Annika: I decided to start the NAINA Foundation after visiting Mumbai, India countless times to visit my family. After seeing the lack of access the underprivileged have to medical aid, I wanted to contribute and decided to do so by starting a non-profit. Because I am an avid dancer, I thought it would be apt to use the proceeds I receive from dancing to help people in need improve their lives.
RoundPier: How did you build the team and what are you doing to expand the organization?
Annika: I built a team by contacting other like-minded individuals. I wanted to work with people who were hard-working, loyal, and most importantly as driven to this cause as I was. So far, NAINA has held health clinics in Mumbai, India with a total of nearly 2,000 people attending. We've also collected 956 donations of glasses and one Guinness World Record event, where we made over 450 posters to raise awareness for the lack of medical aid in underprivileged collections. As for the proceeds we receive from dance, we've been able to provide surgeries for nearly 50 patients. Currently, there are two chapters in New Jersey, but to expand this organization, we are trying to create new chapters in other locations so more people can raise awareness and spread our mission.
RoundPier: How much time do you spend on this and how do you combine school and work?
Annika: I spend approximately 5-6 hours on NAINA each week. To do so, time management is extremely important. I try to get as much work as I can at school, whether it be during lunch or on the bus rides. However, most of the time late nights are the only way to get everything done.
RoundPier: Where can RoundPier help you and your organization?
Annika: RoundPier can help this organization by truly spreading our message and asking other high schoolers if they are interested in setting up a chapter in their community. This would be amazing for not only those in need, but also for high schoolers in search of leadership opportunities.
RoundPier: What is your advice to young people interested in social work?
Annika: To other young people, I would say that no dream is beyond your scope. As they say, the sky is the limit. I would have never thought that I would be here today, but instead here I am, learned, experienced, and inspired. If not for that one inkling to chase after what seemed like a wild idea, I would probably be wondering what if I had done this or what if I had done that. Therefore, I believe, if you have a dream go for it. You never know where it might take you.
Sign up at roundpier.com to connect with Annika and help her organization expand both in the US and internationally.