RP Spotlight: Sharing the Value of Voice
Featured in the Herald-Tribune and spreading across RoundPier and Facebook alike, Marek Hornak's work in civil service has already made an impact—on and off the web. After moving from the Czech Republic to Florida in 2013, Marek immediately set out to make positive changes in his community. He now works as the CFO of GenZVotes, with a mission of empowering young people to vote. To discover what inspired such accomplishments at a young age, we sat down with Marek to learn more.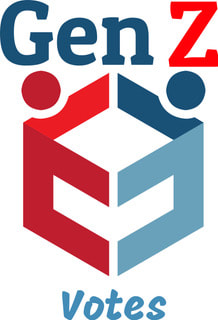 Before we talk about GenZVotes, it'd be great to get a sense of your academic life. What are your interests, and what do you want to pursue in college?
I am passionate about most academic areas, specifically mathematics, economics, finance, and literature. Outside of school, I'm involved in multiple leadership roles for clubs and societies, such as being the Chess Club President, Math Honor Society President, Creative Writing Club Treasurer and Cornerstone Mentoring Club Secretary. I wish to study Economics and Finance in college, with a possible emphasis on entrepreneurship depending on which college I end up going to.
How did you get involved in GenZVotes?
Apart from the clubs already listed, the biggest involvement outside of the academic sphere is civil service. I fully believe in civil involvement and engagement, and as such, GenZVotes was sort of an organic process. During my junior year, I was asked by one of the founders, Trey Buckman, whether I would like to help start this organization. I wasn't sure initially, as there was no structure in-place, but after being offered to devise the financial aspects of the organization, I accepted the position as CFO.
What are the organization's goals, and what is its impact?
GenZVotes is entirely nonprofit, which also means we depend partly on public donations to keep functioning and to fund our projects. The goal itself is in our name: to get Generation Z to vote. As such, we provide many opportunities for young adults to register to vote around our community, as well as promoting public awareness through a school-run club and regular canvassing during the weekends. Our hopes are simply to raise the number of GenZ eligible voters, with both registration and pre-registration to vote. The impact of this wouldn't just be political: social involvement would increase, and teens would gain a voice in public affairs. Of course, the political field would also shift with so many new individuals coming in to voice their opinions.
How do you think the organization will change the political landscape for this generation?
So, again, the political aspect is huge. Not only would we have more representation thanks to the sheer volume of GenZ voters that would participate, but I genuinely think we would be able to bridge some of the gaps we see in politics. There is a great divide between the two sides of the political spectrum, but I find Generation Z is more conscious of the troubles that arise with lacking discussion. I would hope that, since we see how ineffective the current political models are, Generation Z would step in and advocate for change (which we already see with the many political campaigns being spear-headed by our generation). The cascading effect of improving GenZ representation would be far-reaching and, ultimately, it would shape how politics look for years to come. We are at the stage of precedents being set and reestablished, so it's crucial for our generation to take an active role in shaping those precedents.
How does your team balance school work and running GenZVotes?
The balance our members have found is quite personal—I can't speak for everyone, since not all of us have managed to find the same balance just yet—as such, I will speak for myself. I went into this organization knowing that I would be performing most of my duties during senior year, with college applications, IB assessments, and all the other clubs and societies needing my participation. As such, I made sure to manage my time well, fulfilling the required 10 hours of work weekly. I filled these hours with work I enjoy, making sure funds are being raised, managing spending, and helping our CEO plan future events. Whenever I have too much scholastic-related work to complete work during the week, the weekend becomes my saving grace to catch up on GenZVotes-related work.
Why did you join RoundPier, and in what ways do you think it can impact the future of organizations like GenZVotes?
I joined RoundPier to establish a larger social network for myself and for the many organizations I am involved with. While I try to stay involved in many groups on RoundPier, the Entrepreneurship circle has become my favorite simply because of how supportive and goal-driven the community seems. I hope to see RoundPier become a staple for high-achieving individuals. The potential for getting any student-focused organization's purpose and goals to a larger audience is very valuable.
Sign up at roundpier.com to connect with Marek and learn more ways to engage with political advocacy and civil service. If you wish to support the GenZVotes cause, or have any questions or suggestions, please contact genzvotesfl@gmail.com.